The McKeon Foundation Press is proud to be the exclusive publisher of the "Tails of Clinton" children's books.
Written by author, Kevin W. Fitzgerald and Illustrated by Anita Fitzgerald, the "Tails of Clinton" series tells the stories of all the animals that live in and around the Village of Clinton. Clinton is an exciting place, filled with big humans and small animals. Many tales have been told of the humans... but these are the tales of the Tails of Clinton.
The EGG-cellent Adventure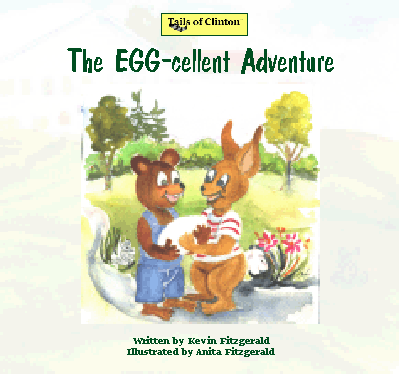 (ISBN: 0-9765987-3-6) Mark Bunny and Cody Gopher were playing at the Skenandoa Golf Course when a rogue golf-ball knocked Mrs. Goose's egg far, far away. Will they be able to find it before it's too late?
To order, send $19.95 + $4.95 S&H ($24.90 total) check or money order to:
McKeon Foundation Press
Tails of Clinton: The EGG-cellent Adventure
118 Sanford Avenue
Clinton, NY 13323
Dancing in the Moonlight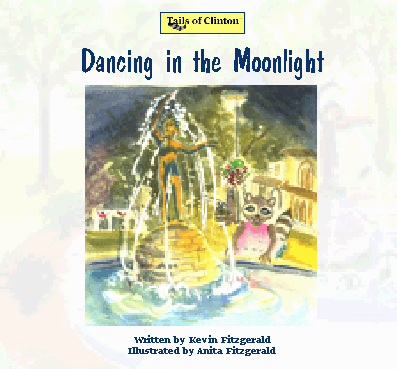 (ISBN: 0-9765984-4-4) Gillian Raccoon is friends with the statue in the Village Green, but the statue is very sad. Gillian thinks she's too small to help. Will she learn that size doesn't matter when it comes to friendship?
To order, send $19.95 + $4.95 S&H ($24.90 total) check or money order to:
McKeon Foundation Press
Tails of Clinton: Dancing in the Moonlight
118 Sanford Avenue
Clinton, NY 13323